GROUPON: Get Plenty for $20 – Select Deals are $20 or Less (Aug 26-27)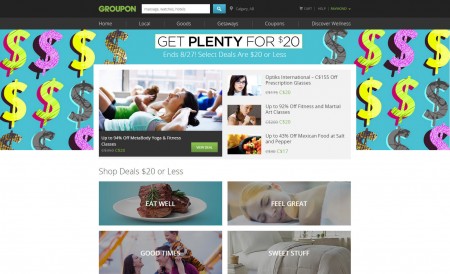 Checkout Groupon.com's 'Get Plenty for $20' offer and shop select deals for $20 or less. The 2-day only sale ends tonight (Thursday, August 27, 2015) at midnight. No promo codes required. Limited units available. Valid in select cities only.
I browsed around and found some good beauty & spa, food and drink, and things to do deals.
They've also neatly grouped the deals in the following categories so it's easy to find deals: eat well, feel great, good times, and sweet stuff.
Click here to shop Groupon.com now or for more details about the sale.