Your Winnipeg Blue Bombers are Grey Cup Champions!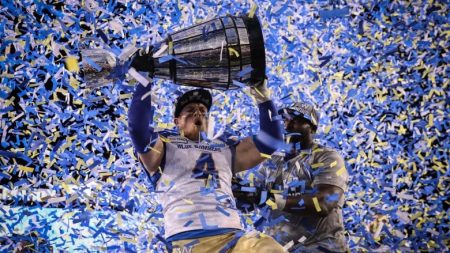 Big congratulations to the Winnipeg Blue Bombers for winning the 2019 Grey Cup Championship!
What a game and what a dominating effort by both the defense and offense! The 29 year drought is finally over!
Celebrate Winnipeg! You deserve it! Party hard, but stay safe.