Marble Slab Creamery: New Printable Coupons (Until Apr 15)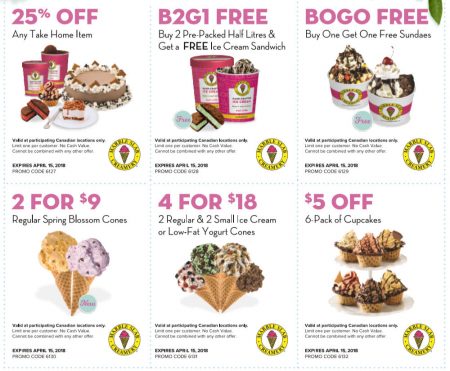 Marble Slab Creamery just released a bunch of new printable coupons! The coupons are valid now until April 15, 2018.
There's 6 coupons in total. Here's a sample of some of the coupons:
25% Off Any Take Home Item
Buy 2 Pre-Packed Half Litres & Get a Free Ice Cream Sandwich
Buy One Get One Free Sundaes
Two Regular Spring Blossom Cones for $9
Four Cones for $18 (2 Regular, 2 Small)
$5 Off 6-Pack of Cupcakes
Click here to print Marble Slab Creamery's coupons.
Click here to find a Marble Slab Creamery store near you.