Golf Town: Annual Regrip Event – 40% Off In-Stock Grips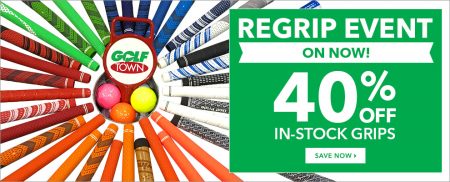 Golf Town's popular 'Annual Re-Grip Event' is back!
For a limited time, all in-stock grips are 40% off.
It's a good idea to re-grip your clubs approximately once a year (every 40-60 rounds) to protect your investment in your clubs and your performance.
Click here to visit Golf Town's website for more details.