7-Eleven: FREE Medium Slurpee with Reverse Clothes (Nov 7)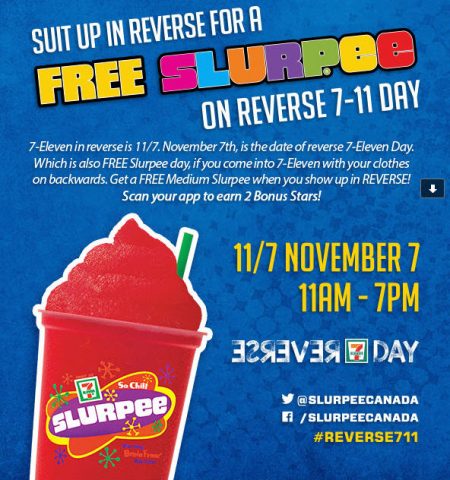 7-Eleven in reverse is 11/7. November 7th is the date of reverse 7-Eleven Day.
Get a FREE Medium Slurpee if you visit your local 7-Eleven with your clothes on backwards.
This 1-day offer is available on Monday, November 7, 2016 from 11am-7pm.
Click here to visit 7-Eleven's website for more details.
Click here to find a 7-Eleven store near you.
Enjoy the freebie!