Red Bull: FREE Sample Can of Red Bull!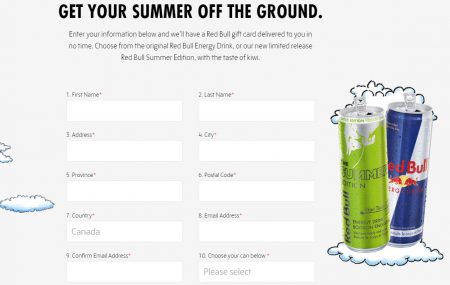 Red Bull is giving away Free Samples!
Enter your information and you'll have a Red Bull gift card delivered to you in no time. Choose from the original Red Bull Energy Drink, or their new limited release Red Bull Summer Edition, with the taste of kiwi.
Hurry! This offer likely won't last much longer. Offer ends September 11, 2016 or once all 10,000 free cans are claimed. There's a limit of 1 per person. You'll receive a gift card in the mail which you can use to redeem at a convenience store near you.
Click here to visit Red Bull's website now to get your free sample.