Ultimate Lockdown: $49 for Admission for Four or $69 for Six to Infiltrate 51 (Up to 42% Off)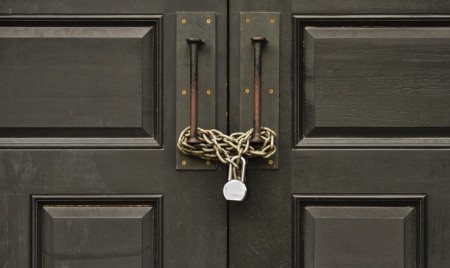 Today's Groupon Winnipeg Daily Deal of the Day: Ultimate Lockdown: $49 for Admission for Four or $69 for Six to Infiltrate 51 (Up to 42% Off)
Buy now for only $
49
Value $80
Discount 39% Off
Save $31
With today's Groupon great deal to Ultimate Lockdown, for only $49, you can get Admission for Four or $69 for Six to Infiltrate 51! That's a saving of 39% Off! You may buy 1 vouchers for yourself and 1 as gifts & the Promotional value expires 120 days after purchase.
Choose Between Two Options:
C$49 for admission for four to Infiltrate 51 (C$80 value)
C$69 for admission for six to Infiltrate 51 (C$120 value)
This is a limited 3-day only sale that will expire at midnight on Wednesday, September 2, 2015.
Click here to buy now or for more info about the deal. Quantities are limited so don't miss out!
In a Nutshell
Groups of four or six need to solve multiple mind-bending challenges in the Area 51 lab to gain proof of other life before time runs out
The Fine Print
Promotional value expires 120 days after purchase. Amount paid never expires. May be repurchased every 90 days. Appointment required. Limit 1 per person, may buy 1 additional as gift. Merchant is solely responsible to purchasers for the care and quality of the advertised goods and services.
Ultimate Lockdown
http://www.ultimatelockdown.com/
1819 Main Street
Winnipeg, MB R2V 2A2
+12046911100
The Science of Synergy: How to Solve Problems as a Team
Whether moving a football downfield or solving puzzles to escape a room, great teammates are also great collaborators. Read on to learn what tips research can give us on how to produce effective teamwork.
Communicate mindfully. The single most important factor in a team's success is communication. However, as researchers at MIT's Human Dynamics Laboratory found, how teams communicate matters much more than what they say to each other. By attaching wearable sensors to study participants, the MIT team found that among other good habits, effective teams communicate face-to-face, directly between team members (rather than using a team leader as a proxy or go-between), with each member of the team talking and listening equally. Allowing for regular, informal side conversations among members is also productive.
Don't rely too heavily on a central authority. Using the success of NBA playoff teams as its data, a group at Arizona State University found that teams with less centralized interactions were more likely to succeed. The more people know their specific roles—and help others carry out their own—the more successful the squad.
Develop trust by being supportive. In the strongest teams, members consistently monitor (but don't judge) each other's performances and step in to provide support if a teammate needs help. The key is to maintain trust in one another; according to Dr. Eduardo Salas at the University of Central Florida, the more confidence team members have in the team's ability to complete the task, the better they perform.
Build a balanced team. Just as Goldilocks refused to eat any porridge without exactly 12 tsps. coriander, a good team needs just the right proportion of its key ingredients, according to the MIT researchers. Putting strangers together on a team leads to more varied, creative approaches, but seeing too many unfamiliar faces keeps team members from collaborating openly. Likewise, experts with specialized skills and knowledge—such as the sports buff on a trivia team—generate huge value in finding specific solutions, but having too many specialists increases the likelihood of nonproductive conflicts.
Don't panic. If teams are given a deadline, they tend to kick into gear at the midpoint of the timeline, according to Salas. So if a team only has an hour to escape a room, they can expect to make the most progress around the half-hour mark. A sluggish start is no reason to fall apart.
Click here to buy now or for more information about the deal. Don't miss out!