Second Cup: FREE Frappe Sample (June 9, 2-4pm)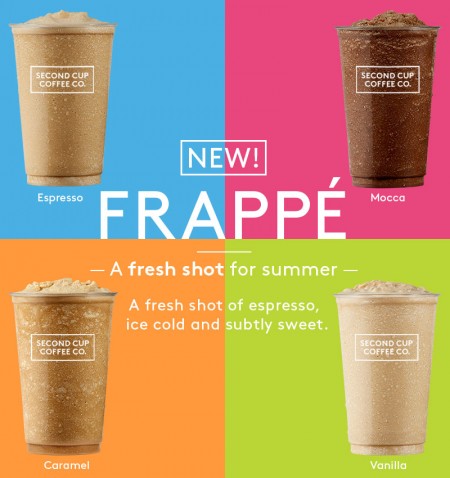 Second Cup is giving away FREE Frappe samples today (Tuesday, June 9, 2015) from 2pm-4pm. The freebie is available at all Second Cup cafes across Canada.
Ice cold and subtly sweet, the Frappé is a coffee-forward beverage that is handcrafted and fully-customizable. Unique to most blended beverages, the Frappé starts with a freshly-pulled shot of espresso – never a coffee based mix. The espresso is combined with the coffee lover's dairy of choice, ice and a flavour shot, if desired. It's then blended to ice cold perfection.
Click here to visit Second Cup's Facebook page for more details.
Click here to visit Second Cup's website for more details about their Frappe.
Click here to find a Second Cup location near you.
Enjoy the freebie!