Michael's: 50% Off All Christmas Trees (Nov 29-Dec 5)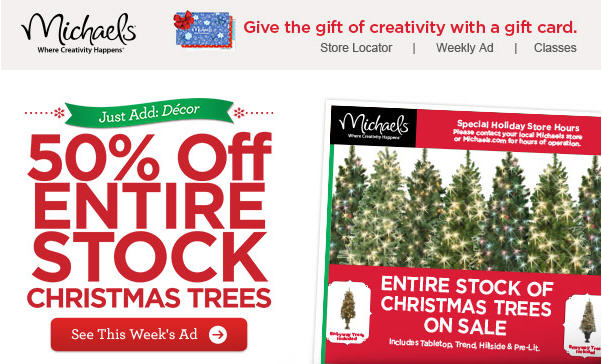 Michael's is offering 50% off their entire stock of Christmas trees! The sale includes tabletop, trend, hillside and pre-lit trees!
The sale is available this week from November 29 to December 5, 2013. This is a very good deal – you normally don't see 50% off Christmas Tree sales until after Christmas.
Click here to visit Michael's website for more details.