7-Eleven: Mobile App Holiday Offer – FREE Medium Slurpee (Dec 25)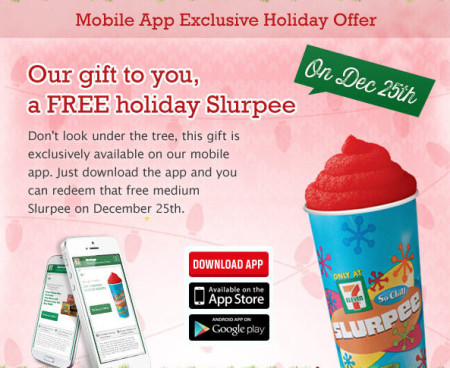 Download 7-Eleven's free mobile app and get a FREE Medium Slurpee on Christmas day!
The offer is exclusively available on 7-Eleven's mobile app. Just download the free app and you can redeem the FREE Medium Slurpee on December 25, 2013.
The App is available on the iPhone (App Store) and on Android devices (Google Play Store). Plus, you'll also get weekly deals and insider info you can't get anywhere else. If you don't like the App, you can always delete it after you get and use the free slurpee coupon.
Click here to visit 7-Eleven's website for more details about the freebie.
Click here to download 7-Eleven's free mobile app.