HOT DEAL: Sojourner Body Sugaring – $29 for Sugaring Hair Removal for Women or Men (71% Off)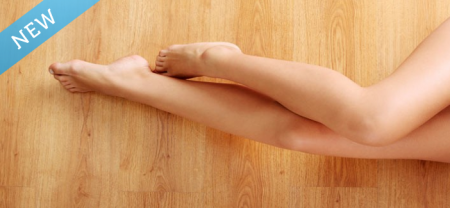 TeamBuy Winnipeg Hot Daily Deal of the Day: Sojourner Body Sugaring – $29 for Sugaring Hair Removal for Women or Men (71% Off)
Buy now for only $29
Value $100
Discount 71%
You Save $71
TeamBuy is featuring a fantastic deal to Sojourner Body Sugaring today. For only $29, you can get Sugaring Hair Removal for Women or Men (up to a $100 Value)! That's a saving of 71% Off! You may buy up to 2 vouchers for yourself and unlimited as gifts & the vouchers don't expire until May 12th 2013.
Today's TeamBuy from Sojourner Body Sugaring:
$29 for a Sugaring Hair Removal on Your Face or Underarms, Including Eyebrows, Upper Lip and Chin AND your Choice of Half Legs or Full Arms AND Full Brazilian Bikini or Bikini Line ($100 Value).
$29 for a Men's Sugaring Hair Removal on the Chest and Back OR Brazilian and Buttocks ($92 Value).
This is a limited 1-week only sale that will expire at midnight on Sunday, November 11, 2012. Click here to buy now or for more information about the deal. Quantities are limited so don't miss out!
Highlights
All natural hair removal paste that has no chemicals like wax.
Less chance of ingrown hairs.
Method employed leaves hair thinner and softer and eventually, with several treatments, the hair stops growing back.
A certified body sugarer with years of experience.
Service offered for both MEN and WOMEN.
Get a full Brazilian bikini in just 15 minutes or less!
Receive 10% off your next visit with the purchase of this TeamBuy.ca ticket!
Buy Details
Includes a choice of 2 options:
OPTION 1: a sugaring hair removal on your face or underarms, including eyebrows, upper lip and chin AND your choice of half legs (up to the knee) or full arms AND full Brazilian bikini or bikini line.
OPTION 2: Men's sugaring hair removal on the chest and back OR Brazilian and buttocks.
Please select at checkout.
Max 2 buys per person and unlimited as gifts.
Appointment required. Please call 204.228.2568 to book. 24-hour cancellation policy or ticket is void.
New clients only.
The full value of the ticket must be used in 1 appointment. No cash back.
Not valid with any other offers or promotions. No cash value.
Receive 10% off your next visit with the purchase of this ticket..
Tax and tip not included.
Expiry Date: May 12th 2013
Sojourner Body Sugaring
(204) 228-2568
629 Silverstone Ave Winnipeg, Manitoba
Sojourner Body Sugaring is a home based business which offers ALL sugaring services for both men and women. Located in Fort Richmond, just a 5 minutes walk from U of W, Sojourner Body Sugaring offers you an all-natural hair removal treatment. Quick and inexpensive, sugaring hair removal doesn't use any chemical products like wax and lasts longer than shaving. And with today's deal, both men and women can take advantage of this fantastic and safe treatment. Using a paste of sugar, the professional sugarer will take out hair in the direction of the hair growth, thus creating less ingrown hairs, and leaving skin smoother and silkier. The more treatments you do on an area, the more hair will soften and thin, until eventually hair will no longer grow. Also each ball of paste is thrown out after use on a client, so unlike waxing there is no contamination (using the same stick on numerous clients) and no double dipping!
Click here to buy now or for more information about the deal. Don't miss out!