Costco: Black Friday Event Starts Now! Save on Exclusive Online Offers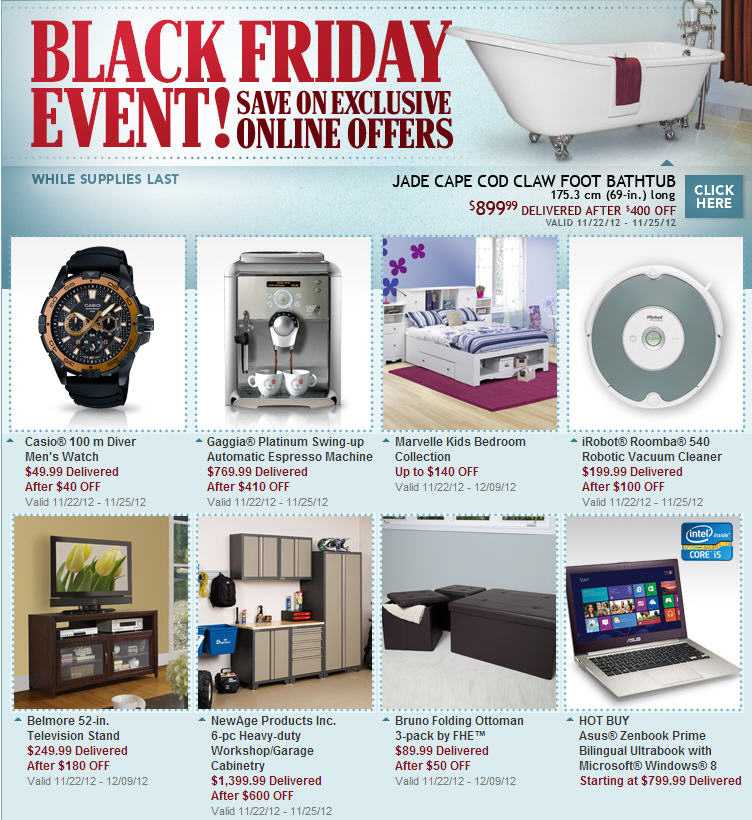 Costco`s Black Friday Event starts now! You can save on exclusive Online offers whiles supplies last. There`s 24 online deals right now. According to Costco`s website, they`ll have more Black Friday deals if you check back tomorrow (Friday, November 23, 2012).
I was a little surprised to see Costco join the Black Friday madness. Only Costco members may buy the Black Friday online deals.
Click here to view Costco`s Black Friday online deals.
Remember to come back and visit the blog on Black Friday (Nov 23) and Cyber Monday (Nov 26) for a comprehensive list of all the best and hottest local and online deals. Please help tell your friends, family and co-workers about this site so they can take advantage of all the deals too.