Clearly Contacts: FREE Pair of Designer Glasses for New Customers (Until Nov 21)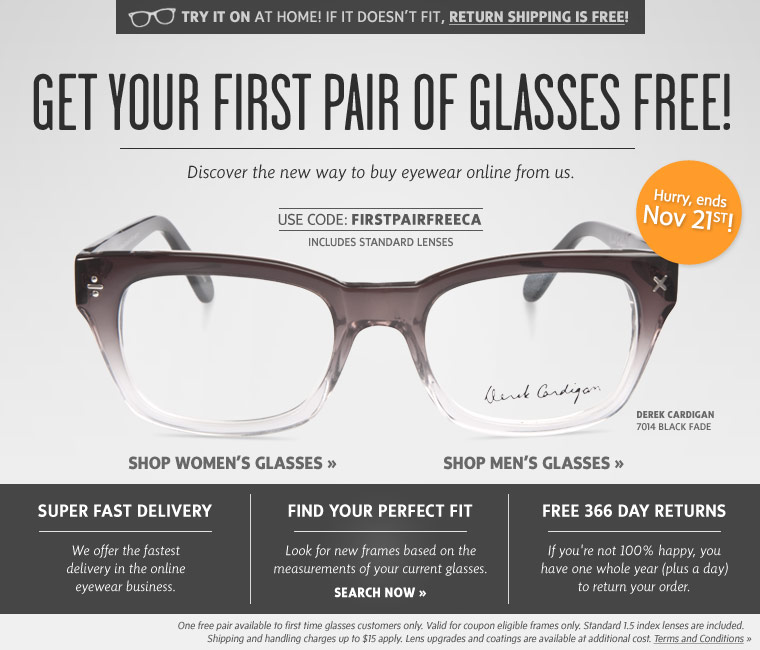 Clearly Contact's believe new customers will be so blown away by shopping with them that they'll give you your first pair of glasses for FREE! This incredible freebie includes free glasses and standard 1.5 index lenses. There's no catch other then having to pay up to $15 for shipping and handling.
To take advantage of this offer, you'll need to enter the promo code FIRSTPAIRFREECA or FBFREE at checkout. There's over 450 eligible glasses to select from. This offer ends on November 21, 2012 so don't miss out!
I'm a big fan of Clearly Contacts and have 6 pair of glasses from them.
Click here to visit Clearly Contact's website to get your FREE pair of glasses now.
Enjoy! Press the "Like button" at the top of this post if you like this deal and to share it with friends and family.