M&M Meat Shops: $5 Off when you Spend $35 Coupon (June 27-28)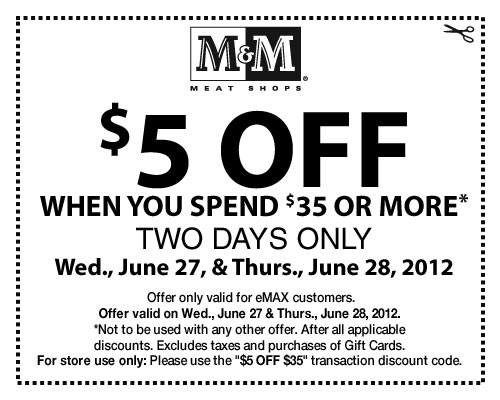 M&M Meat Shops has a new printable coupon that will save you $5 off when you spend $35 for more. The coupon is only valid for 2 days (June 27-28, 2012) and is available for eMax customers. If you're not an eMax customer, it's free to join and you can sign-up in-store or online by clicking here.
Click here to print M&M Meat Shops $5 off coupon.
Click here to find a M&M Meat Shop location near you.
Enjoy! Press the "Like button" at the top of this post if you like this deal and to share it with friends and family.