Marble Slab Creamery: Buy 1 Get 1 for $0.99 Facebook Coupon (Until June 27)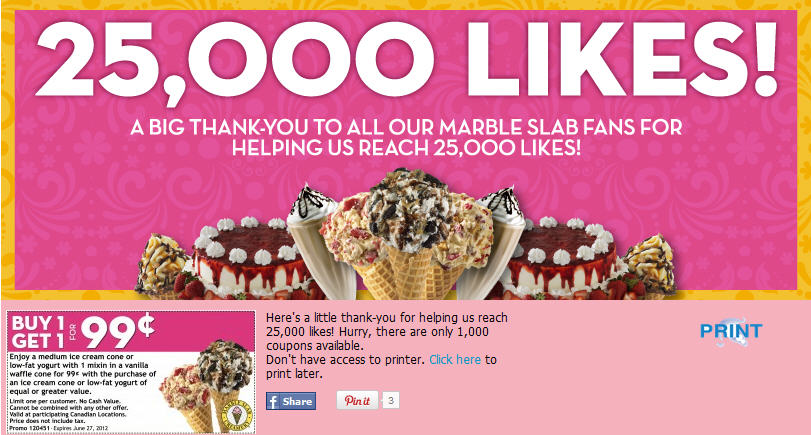 To celebrate reaching 25,000 Likes on Facebook, Marble Slab Creamery is offering a Buy 1, Get 1 for $0.99 coupon on their Facebook page! Hurry, there are only 1,000 coupons available and they are onlyvalid until June 27, 2012. There's a little over 500 left at the time of this post so they're going fast.
Click here to visit Marble Slab's Facebook page to print the BOGO coupon.
Click here to find a Marble Slab location near you.
Enjoy! Press the "Like button" at the top of this post if you like this deal and to share it with friends and family.